January 21, 2011: Listen to William being interviewed by Paula Guenon on her show, "Don't Get Left in the Dust"

Paula Guenon of LA Talk Radio interviewed William today on the state of the documentary. How has the genre changed since William began making films in the late 1980's? What is happening in the business today -- and what can we look forward to in the years to come? This is an interview for filmmakers and fans alike.


December 7, 2010: Announcement in Variety Magazine -- Gazecki's next feature doc: "Doped Up", to be produced by Sobini Films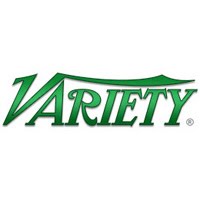 Hollywood's preeminent enteraintment rag, Vairety, announced today that Sobini Films & William Gazecki have teamed up to make a film on the prescription drug industry, "Doped Up". The film will feature Ph.D. Clinical Psychologist, Dr. Linda Steele -- an outspoken critic of the rampant over-prescription of anti-depressants & other psychoactive drugs in our society. Why do we feel we must live in "Pleasantville" -- avoiding such common emotions as grief and sadness? The film will not demonize these drugs -- scientific advancements have done amazing things to bring the truly depressed, bipolar and others to greater health and well being. Dr. Steele will confront what she feels is a sytem gone entirely off-kilter, with doctors and patients being sold drugs directly -- either by slick, good-looking drug reps, television ads and other unscrupulous means. Recent high-profit celebrity deaths have brought focus onto this issue, but it is not just celebrities that are dying. As Dr. Steele recently told William, "I don't want any more people to die from these drugs -- especially young people."


November 8, 2010: "Dogen: Lost and Found in Translation"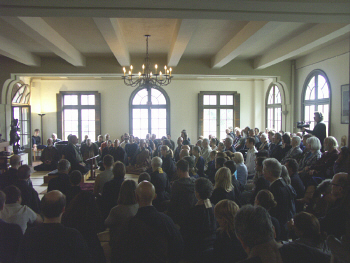 "Filming the San Francisco Zen Center's 'DOGEN: Lost and Found in Translation' event this past weekend was a real honor and a pleasure," says William. The entire event was a celebration of over 30 years of work by Kazuaki Tanahashi and a host of other distinguished translators who recently completed a new translation of Dogen Zenji's "Shobo Genzo" into English. (Zen Master Dogen [1200-1253] founded the Soto Lineage of Buddhism in Japan.) The book is called, "Treasury of the True Dharma Eye." William's old friend and fellow-filmmaker Gaetano Maida of the Buddhist Film Foundation organized the shoot. Shooting at three Bay Area locations: City Center, Fort Mason and Green Gulch Farm, camerapersons Deb Tullmann of Candlefoot Productions and Kim Gazecki of DocFlix filmed the larger events, while William filmed individual interviews with the speakers at the event -- and everything went without a hitch! "It is heartwarming and deeply gratifying to have served the local Zen Buddhist community in this way. Thank you, Tano, for this amazing opportunity!"


October 29, 2010: "It's been a year already?!"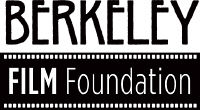 William celebrated his one-year anniversary of office and studio occupancy in the Saul Zaentz Media Center in Berkeley last night by attending the Berkeley Film Foundation's annual Fundraiser. At the event, Daniel Elsberg was featured, along with Academy Award nominated filmmaker (and a Zaentz Media Center neighbor) Rick Goldsmith (The Most Dangerous Man in America). Filmmaker Abby Ginsberg (also down the hall from William) gave a moving tribute to much-beloved filmmaker Gail Dolgin (Daughter from Danang), and showed a clip from Gail's as-yet-unfinished film, The Barber of Burmingham (skillfully shot by cinematographer Vicente Franco).

William gives BIG thanks to filmmaker Jed Riffe (a 2010 Berkeley Film Foundation grantee this year for Germ Wars), who's friendship and enthusiasm enticed William to actually move in to the Zaentz Media Center. "It's SO CLEAR to me now", William says, "that this is THE place to be for doc-makers... not only in the Bay Area, but in the entire country!"

When asked what stands out for him the most about this past year, William replied, "I've met so many awesome new people since moving to the Bay Area--filmmakers and technician/craftsmen who are brilliantly talented masters of their craft. People like Jim LeBrecht [Berkeley Sound Artists] and Rick Goldsmith and Jed Riffe put the kind of heart and soul into their work that makes me proud to be a documentary filmmaker. Were it not for being at the [Zaentz] Media Center, I would never have met these folks!"

Happy Anniversary!


July 15, 2010: Crop Circles: Quest for Truth screens at Zaentz Media Center in the incredible Alan Splet Theatre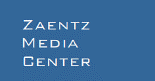 William's 2002 theatrical release, Crop Circles: Quest for Truth, screened as part of the Berkeley Film Screening Series on Thursday night, July 15, to a packed house -- leaving 25 people on the waiting list for entry! The evening ended with a lively round of applause after a very enlightening 30 minutes or more of Q&A. A great time was had by all.


April 22, 2010: Future by Design screens at The Clarion at Brazosport College in Texas
William conducted a lively Q&A in Lake Jackson, Texas, with an engaged and curious crowd of attendees. The Clarion is a beautiful venue, and Vorin Dornan was the perfect host. Big thanks to Lewis Williams of GeoCinema for arranging this screening!


March 20, 2010: Thoughtful "WACO: The Rules of Engagement" review by Barbara DeGrande
Brabara DeGrande has posted a review of William's first film, the Academy Award Nominated "Waco: The Rules of Engagement" on her blog. Check it out! - A Review: William Gazecki's Chilling Film of the ATF Raid in Texas 1993


February 23, 2010: Initial Press Release for Sophie Tucker doc
Hollywood PR legend Gene Schwam, Executive Producer of the Sophie Tucker doc, crafted this Press Release, which ran on many internet news sites, including these:














Innovative Films Announces Start of Production of "The Outrageous Sophie Tucker" Feature Documentary With Award-Winning Filmmaker William Gazecki Set to Direct and Co-Produce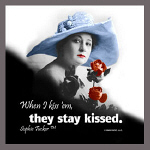 NEW YORK, NY -- (Marketwire) -- 02/23/10 -- Innovative Films today announced the start of production of "The Outrageous Sophie Tucker," a feature length documentary film based on the life and times of the flamboyant Vaudeville and Burlesque star of the Roaring 20s. Sophie's risqué songs and off-color humor made audiences blush with laugher and launched her as one of the most popular musical entertainers of the Prohibition Era.

Multi award-winning documentary filmmaker William Gazecki ("Waco: Rules of Engagement") has been signed to direct and co-produce with Innovative founders and co-writers Susan and Lloyd Ecker producing, and Gene Schwam as Executive Producer and Director of sales, marketing and promotion.

>>Click to read the entire Press Release...


Hard at work on the Sophie Tucker project already this new year, William is thrilled to be among the many esteemed doc filmmakers at Zaentz Media Center. And he's discovered that commuting over the Bay Bridge from San Francisco to Berkeley each day isn't as bad as everyone said it would be!


December 15, 2009: Clear the stage for Sophie Tucker!
Sue and Lloyd Ecker have chosen William Gazecki as Producer/Director of their long-anticipated and much worked-toward documentary on the life and times of Sophie Tucker, the last of the Red Hot Mamas. Learn more about Sophie and the Eckers at their website: sophietucker.com.


Already opening theatrically later this month in the UK, the film is receiving critical acclaim and is anticipated to be a hit internationally and in the US where it will open sometime in 2010. A "poignant picture"..."edited without undue emotiveness by William Gazecki," says David Parkinsons (aka 'Parky at the Pictures') of The Oxford Times in the UK [Creating a Buzz].


July 1, 2009: Welcome Academy Member, William Gazecki!
It's official -- William Gazecki has been invited to become a member of the Academy of Motion Picture Arts & Sciences. This is a career-long dream of his. Let's celebrate!!

Industry Announcements:
Daily Variety
Hollywood Reporter
Ropes of Silicon
Screen Daily


Show Me the Way, William's recently completed documentary on Mentoring, will be screening at the Detroit Windsor International Film Festival on SATURDAY, JUNE 27 at 9:00 pm.

June 2, 2009: Future by Design screens at the Lewis Family Playhouse
William's rep for speaking engagements, Lewis Williams (shown here in this photo), arranged this screening at the gorgeous Lewis Family Playhouse in Rancho Cucamonga, California. It was such a pleasure to be there among the hardworking people who run the Playhouse. They don't show many films there, so it was an honor for Future by Design to have been chosen as part of their film program.

May 30, 2009: Zeitgeist Addendum, Featuring Jacque Fresco, Continues to Soar in Popularity
Jacque Fresco's popularity has skyrocketed since William introduced him to the creator of the Zeitgeist films, Peter Joseph. The second Zeitgeist film, Zeitgeist Addendum, prominently features Jacque and his ideas and has been seen by tens of thousands of people around the world. In 2006, William completed the documentary film on Jacque Fresco, Future by Design
Mentors and mentees from Show Me the Way, along with teacher/counselor Herman Katz (Antonia Villaraigosa's mentor) joined co-directors William Gazecki & Sheila Laffey at the screening.

April, 2009: New website for Show Me the Way
William's recent educational documentary on Mentoring now has a new website: ShowMeTheWayMovie.com. Show Me the Way profiles 5 Los Angeles kids who, with the dedication of their mentors, graduate high school and go on to college. The movie shows the very real impact that a mentor can have on a young person's life.
February, 2009: Behind the Masks: The Story of the Screen Actors Guild now available on DVD!!
The Screen Actors Guild Foundation is now offering the entire 4-part, 5-hour film on the history of SAG, directed by William Gazecki, on their website for a $100 donation.

There is a trailer up on the SAG TV section of the Screen Actors Guild Foundation website.

William (and Writer: Nick Gordon, Composer: Daniel Gold, Associate Producer: Stephon Litwinczuk) finished this three-year project in July, 2008. Anyone and everyone is welcome to donate to the Screen Actors Guild Foundation in order to receive a copy.
February, 2009: Future by Design wins Best Documentary at the Los Angeles Conscious Life Expo Film Festival
Future by Design screened at the Conscious Life Film Fesital in Los Angeles on February 15.

The movie won the Conscious Life Film Festival Gold Award for BEST PICTURE of the festival. Big thanks to Steve Huntsman for getting Future by Design into the festival!

November, 2008: Deadlines met for Sundance and Berlin:
After many a sleepless night, Vanishing of the Bees has been submitted to the Sundance Film Festival and to Berlinale. Stay tuned for updates on (hopeful) acceptance!
July, 2008: Gazecki chosen as Editor for the documentary Vanishing of the Bees:
Maryam Henein and George Langworthy have hired William as the Editor for their documentary film, Vanishing of the Bees. This important film takes a piercing investigative look at the economic, political and spiritual implications of the world wide disappearance of the honeybee, a mysterious ecological tragedy that could topple our food chain and forever change our way of life.
April, 2008: Randall Libero of Spirit of Film interviews William on the 7th Wave Network
William says this about his experience being interviewed on Spirit of Film: "Randall is a very smart and interesting guy. He is one of the most insightful people I've come across in terms of media and social consciousness. He has a unique insight into the meaning of film and its value as an art form in society. His selection of guests is very eclectic -- he brings in interesting and unusual people, and I am honored to be in the company of such respectable peers."
Listen here:




Or you can DOWNLOAD THE MP3 HERE.


March, 2008: Microcinema DVD acquires Future by Design
Future by Design, William's 5th feature-length documentary, has been acquired for exclusive DVD distribution by Microcinema DVD in San Francisco. Joel Bachar, Microcinema Founder and President, learned of Future by Design from a trusted colleague and approached William in October of 2007 (these things take time!). Big thanks to Joel for his persistence and for believing in this unique film! And another big thanks to Future by Design's Rep., David Garber of Lantern Lane Entertainment for taking care of the deal.


February 21, 2008: Masterclass Lecture and Reckless Indifference Screening at University of the District of Columbia, Washington DC
In conjunction with Writing for Media, William lead a classroom discussion with Professor William Hanff of the Visual & Performing Arts Dept. Sharing from his experience in the music industry, sound mixing for television and film, and independent moviemaking, Gazecki focused on work ethic, determination and the ability to follow-through -- not just in filmmaking, but in any creative endeavor.

Later that evening, Reckless Indifference screened as part of the David A. Clark School of Law Screen Justice Film Series at the University. This film always stirs up a wide range of issues for viewers, and William conducted a very lively Q&A after the movie.


February 20, 2008: Future by Design Screens at the prestigious Corcoran Gallery of Art in Washington DC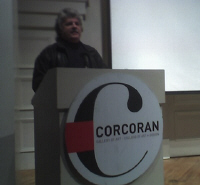 A very successful and rewarding screening of Future by Design took place at Corcoran Gallery of Art/College of Art & Design. The audience was curious about and appreciative of Jacque Fresco and his dedication to creating a world that works for everyone. William very much enjoyed the intellectual nature of the Q&A session after the film. Sarah Durkee, Director of Public Education at the museum, later wrote of the evening, "...you truly engaged the audience in the question and answer session. In particular, audence members mentioned how impressed they were with the way you balanced insightful commentary on the fascinating mind of Jacque Fresco with the world's view of his unusual concepts."



WACO was chosen by Fred Stesney on SLASHFILM.COM for his "Top 10 Documentaries The Man Doesn't Want you to See" list, among such esteemed titles as An Inconvenient Truth and Super Size Me. Thanks, Fred!


Invisible Ballots makes a splash at the Take Back America Conference -- thanks to Joan Brunwasser:
Joan Brunwasser, Voting Editor at OpEdNews.com, took 3,000 copies of Invisible Ballots to Washington this week. Her dedication to utilizing Invisible Ballots as a tool to raise awareness of the pitfalls of electronic voting machines is astounding to say the least. Check out her report on what it was like to distribute 970 copies of the DVD at the Take Back America Conference.


Future by Design is a HIT at the Atlanta Film Fesitval
The Future by Deisgn U.S. Premiere at the Atlanta Film Festival was a great success. The film is still going strong as the MOST VIEWED film on the festival website. Our screening was well attended, and many people joined us for a special reception for Jacque that we held afterwards. For some pictures taken during the festival, visit the Future by Design website.


Future by Design Accepted by Australian International Film Festival:
The Australian International Film Festival will host the International Premiere of Future by Design. We are among the very first films to be accepted by this prestigious international festival which takes place in October, 2006. The festival director, Aron D'Souza, is very excited about the film -- and we are thrilled to have our International Premiere in Australia! Date and time of screening TBA.


Future by Design Accepted by Atlanta Film Festival:
The Atlanta Film Festival will host the US Premiere of Future by Design in June, 2006. The last time one of Gazecki's films played there, WACO: The Rules of Engagement, it won the Audence Choice award. Date and time of screening TBA.


Invisible Ballots was released directly to video by American Media in May, 2004. The issue of voting machines that do not provide a paper record is a hot one. Grassroots organizations continue to show the DVD in their communities. Here are just a few we've heard about in 2006:


Oneida, NY
Elmira, NY
Ulster, NY
Dublin, CA
William speaks at Cal State Los Angeles, November 16, 2005
Cal State L.A. Sociology Professor Soren Kerk invited William to speak to her Writing for Sociology class after they had watched Reckless Indifference. Professor Kerk conducted a Q & A, tailoring the discussion around the impact of using film for social analysis. The students discussed the Felony Murder Rule, reverse discrimination, the ethics of sometimes unfair prosecutorial tactics and the current status of the four men, each still under 30, currently serving their twelfth year of their "life without parole" sentences.
WACO: The Rules of Engagement to air on the soon-to-be-launched Documentary Channel in 2006
William's Academy Award nominated and Emmy winning Waco: The Rules of Engagement will air as part of the launch programming for the newly formed Documentary Channel. Tom Neff, head of acquisitions at the new cable channel says he chooses "...docs with a strong point of view and a strong personal, visual and thematic approach." Right on, Tom! More information about the channel...
Crop Circles: Quest for Truth wins "BEST OF THE FESTIVAL" at the Hope and Dreams Film Festival
Attendees of the Hope and Dreams Film Festival in Hope, New Jersey voted Crop Circles: Quest for Truth "Best of the Festival" in October. Visit the festival site for details. A big thanks to festival founder Christine Rusin for including the film in her festival.
Reckless Indifference screens at the inagural EUREKA! Film Festival in New York
EUREKA! Film Festival in New York invited Reckless Indifference to screen at its first-annual event, held October 22-30th, 2005. William conducted a Q&A after the film which screened at the Anthology Film Archives building in New York. Visit the festival site for more information on the festival.
Feature-length documentary film on the history of the Screen Actor's Guild begins production
Screen Actor's Guild Foundation Documentary Committee members Tom Bosley, James Cromwell, Mitch Ryan, Bonnie Bartlett and Ken Orsatti, along with Foundation Executive Director Marcia Smith, welcomed Gazecki to this project in June of 2005. MORE...
Reckless Indifference wins TED TURNER AWARD FOR INDEPENDENT JOURNALISM at the Los Angeles Grassroots Cinema Film Festival
We're honored to have been chosen for this award at the Grassroots Cinema Film Festival held at the Vine Theater in Hollywood in June, 2005. Thanks to Adam White for his support and dedication to independent filmmaking.